WHO IS ANTHONY "THE BIG CHEESE" MONGIELLO?

Anthony Mongiello is a highly esteemed figure in the food industry, renowned for his extraordinary ability to anticipate consumer trends and introduce innovative products. With a multitude of awards and international recognition, he has earned the fitting moniker of "The Big Cheese™."
Mongiello's passion for food innovation traces back to his childhood, deeply influenced by his father and grandfather, both revered inventors in their own domains. His father, Angelo Mongiello Sr., made significant contributions as a prolific designer and patent holder of various food industry machines, including the groundbreaking mozzarella-making machine.
A pivotal moment occurred when Mongiello witnessed his father pitching the concept of string cheese snacks to Polly-O, which turned out to be a resounding success, transforming not only the cheese industry but also the snacking industry as a whole. Inspired by his family's inventive legacy, The Big Cheese™ embarked on his own journey to leave an indelible mark on the food industry. At the age of eighteen, he revolutionized the fast-food world and American pop culture with his patented creation, Stuffed Crust Pizza. This groundbreaking invention generated substantial revenue for prominent chains such as Pizza Hut, Papa John's, and various store-bought brands including Tombstone, DiGiorno, Red Baron, and many others.
Driven by an unwavering passion for food invention, Mongiello has developed over 150 distinctive food items that are now sold in countless stores nationwide and internationally. His products have garnered prestigious awards for their exceptional flavor profiles, innovative concepts, and striking package designs.
Mongiello's influence extends far beyond store shelves, as he finds himself at the center of attention in an upcoming documentary film directed by Rosso Films International and produced by the Russo Brothers. This compelling film explores Anthony's enthralling encounter with Pizza Hut regarding their use of his Stuffed Crust Pizza patent in the mid-1990s. Furthermore, Mongiello frequently appears on television, radio, and podcasts, sharing his wealth of experience in patent law, invention, family business, and the art of conceptualizing billion-dollar ideas.
Currently residing in Upstate New York with his family, Anthony operates his own Italian specialty food company, Formaggio Brand. As we speak, he is diligently enhancing a brand, setting trends, and conjuring up another delectable flavor profile, all for your enjoyment.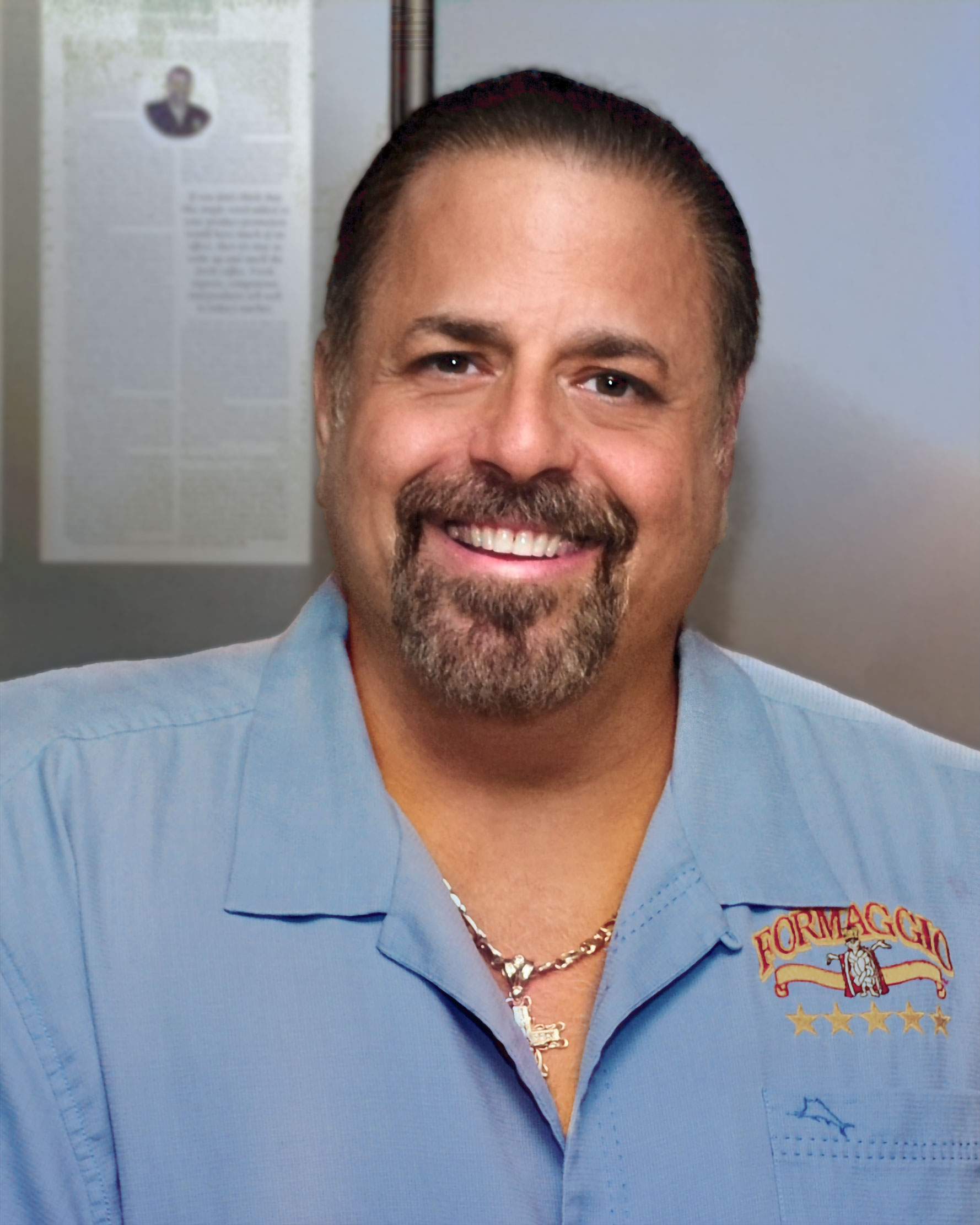 Eat Deliciously and Safely!
From The Big Cheese™ to You,
Mangia!